Nokian Weatherproof C Tyres Available in Bradford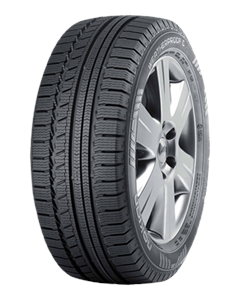 ---

Weatherproof C
More information
The durable and comfortable Nokian Weatherproof C manage its high wheel loads firmly and balanced
The strong Nokian Weatherproof C manages its heavy wheel loads firmly and in a balanced manner year-round. This high-performance All-Weather tyre is exceptionally durable and has an even wear pattern. It performs very well in slush and snow.
The Nokian Weatherproof C has different tread models for larger vehicles and lighter loads. The symmetrical, arrow-shaped tread pattern (Nokian Weatherproof Cargo) for delivery vehicles guarantees good grip on wet and snowy surfaces.
For lighter vans, the customized asymmetrical tread pattern (Nokian Weatherproof C Van) reduces risk of aquaplaning and enhances comfort.
Superia on snow, excellent grip even on wet roads
Durable High Performance throughout the year
Extremely stable and comfortable driving behaviour
---