Evergreen ES380 Tyres Available in Bradford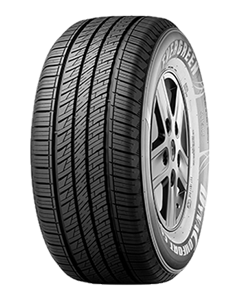 ---

ES380
More information
Product Benefits:
Comfort
Upgraded pattern design, wider grooves and center rib, ensures good performance on paved and unpaved roads, provides excellent sporty properties and driving comfort in the fields.
Silence
Upgraded asymmetric tread pattern design helps to efficiently reduce noise, providing quiet and comfortable driving.
Safety
Upgraded compounds and tread pattern design provide excellent performance under various road conditions, ensuring safe driving.
Handling
Wider center rib, grooves, and big blocks pattern design on both sides, provide greater traction and handling stability, ensure exact cornering and braking.
Drainage
Wider central grooves and masses of small grooves provide excellent draining, gripping, and driving performance on wet pavements.
---